We recognize that all of our patients are unique and deserve to receive pediatric dental care that reflects their individual needs. Our experienced and talented team is committed to working with you and your family to create a comfortable, stress-free, and rewarding dental experience every time you visit our practice.
We are pleased to welcome you and your family, and we look forward to working with you.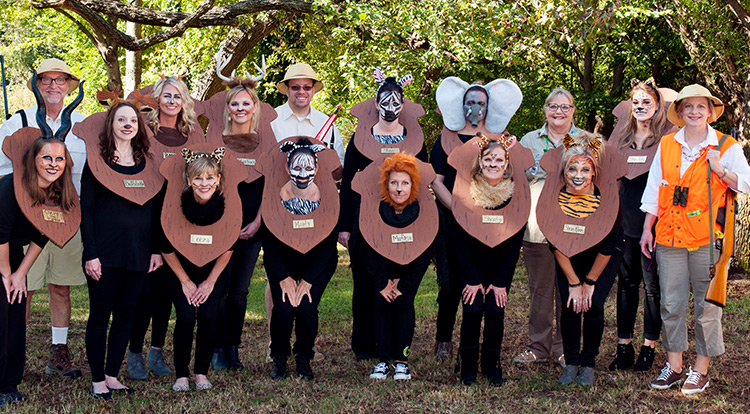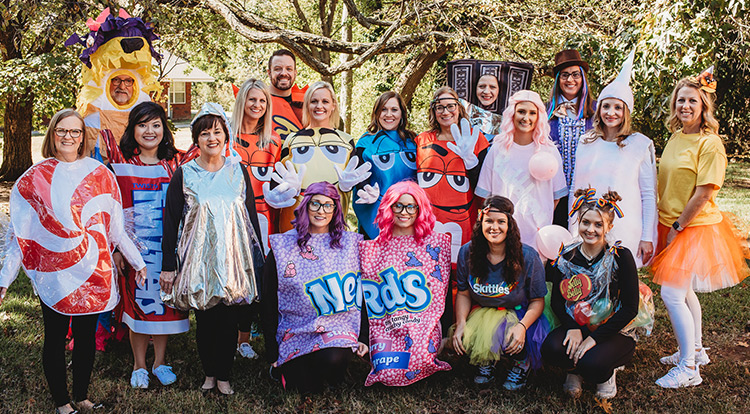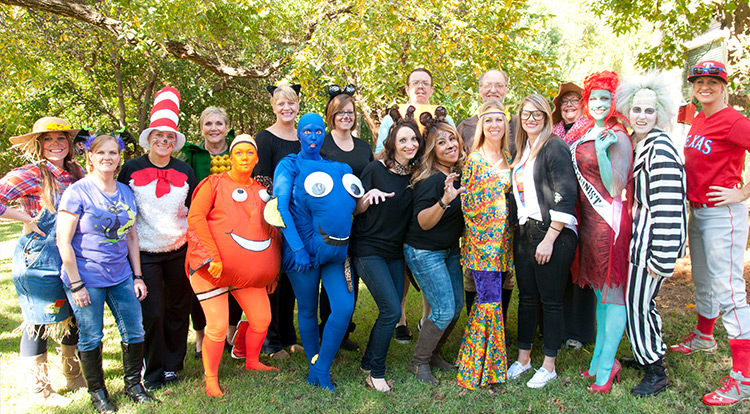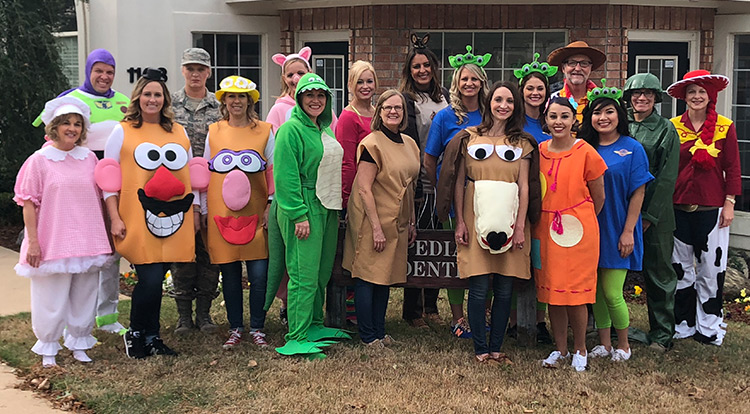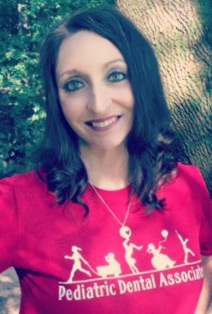 Amber
Surgery Manager
A certified dental assistant since 2000, Amber is our dental surgery coordinator. She also assists with the patient check-in/check-out process. Amber earned her Bachelor of Science degree at Southeastern Oklahoma State University, graduating cum laude. Amber enjoys working closely with our patients and their medical providers to coordinate their surgical procedures in a prompt manner.
Amber, her husband, and their two daughters live in Ardmore and are active members of Calvary Christian Fellowship Church. In their free time, they enjoy being outdoors, camping, traveling, and watching OU football.
---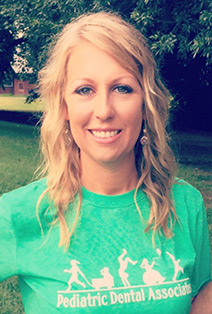 Angie
Business Manager
Angie has been a team member since 2001 as a certified dental assistant and front office employee. She assists arriving patients with the check-in/check-out system, schedules return appointments, and manages account payments.
Outside of work, she enjoys family time and traveling.
---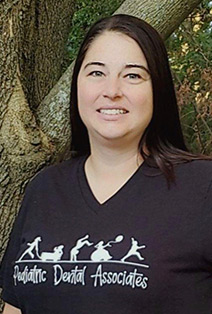 Ashley
Certified Dental Assistant
Ashley spent three years working in general dentistry before she came to our office in 2020 as a certified dental assistant. As well as working chairside with our dentists, she also helps with new patient appointments.
Ashley and her husband have one daughter and many animals. She and her family enjoy traveling to Colorado and spending time together.
---

Cassie
Registered Dental Hygienist
Cassie graduated from the University of Oklahoma in 2008, earning a degree in dental hygiene. As a Registered Dental Hygienist (RDH), she provides preventive and therapeutic services to our patients. Her goal is to work with children to create a positive dental experience for them.
Cassie, her husband and son live in Healdton where they enjoy spending time with family and friends.
---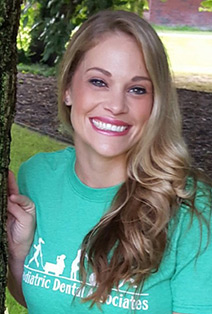 Courtney
Certified Dental Assistant
After working ten years for a general dentist, Courtney joined the pediatric dental field inspired by her love of helping young children. As a certified dental assistant, her bright smile especially helps the timid or apprehensive children, as do her talents in balloon making!
When not at work, she enjoys spending time with her family and friends and watching her girls play sports.
---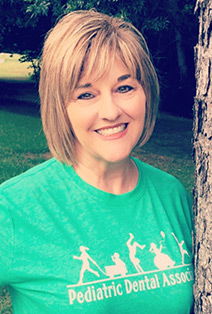 Darla
New Patient Coordinator
Darla joined Pediatric Dental Associates in 1999 as a certified dental assistant. After working chairside with our dentists for many years, she moved to the front office where she greets our families with her smile and gentle voice. She manages appointments and assists parents with the check-in programs on our electronic kiosks and tablets. Darla finds it especially rewarding to help children who are anxious or afraid feel comfortable.
Darla and her husband have a son, daughter-in-law, and two grandchildren. She enjoys traveling and spending time making memories with family and friends.
---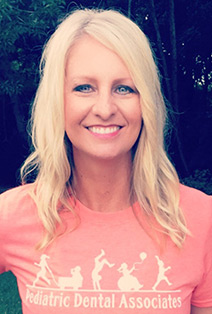 Deanna
Certified Dental Assistant
A certified dental assistant, Deanna joined the Pediatric Dental Associates team in 2011. She earned a Bachelor of Science in Early Childhood Education at East Central Oklahoma University. Deanna especially loves working with our younger patients.
Away from work, Deanna enjoys family gatherings and supports her boys and their sports teams.
---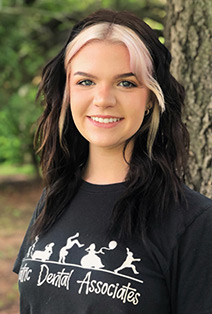 Hanna
Reception
Hanna is a trained dental assistant who began her career at our office in sterilization in 2017. Now at our front desk, she checks in patients, schedules appointments, and answers parents' administration questions. She enjoys the sweet interactions she has with our patients and being as helpful as possible to parents.
Hanna lives in Lone Grove with her partner and two cats. She loves traveling and getting in touch with nature. Reading, music, animals, and ice cream are some of her favorite things!
---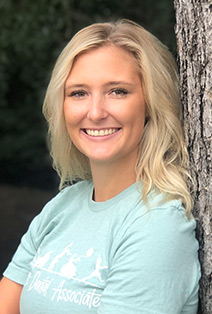 Jessie
Certified Dental Assistant
A certified dental assistant, Jessie has been working at our office since 2015. Jessie received her Associate of Science degree at Murray State College and is continuing to pursue her career in nursing. While she is a great help to our patients and our team, Jessie prides herself on being our Balloon Animal Specialist!
When not working on school, Jessie enjoys spending time with friends, family, and her dog Roo.
---

Kara
Registered Dental Hygienist
Kara earned her Bachelors of Science degree in Dental Hygiene at the University of Oklahoma. She loves children, and we love her infectious laugh. She most appreciates that our team can enjoy our time at work while providing top-notch dental care!
Kara and her husband spend their free time outside and supporting their sons' sports teams.
---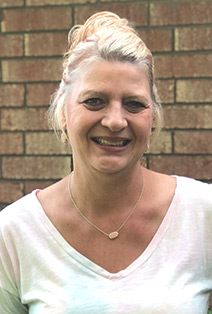 Kelley
Insurance Coordinator
Kelley, a certified dental assistant, has worked at Pediatric Dental Associates since 1998. During this time, her easy smile has helped many patients enjoy their dental visits. Kelley enjoys the ease at which our team works together, and everyone's dedication to our patients' experience.
Kelley and her husband Charles live on a farm in Thackerville where they raise cattle. They enjoy visits with their friends, son, and granddaughter.
---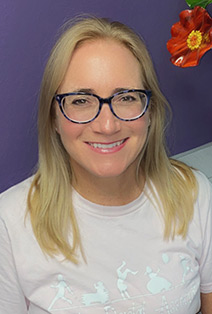 Kim
Registered Dental Hygienist
Kim is a Registered Dental Hygienist (RDH) who graduated from Ohio State University where she earned a Bachelor of Arts degree in Dental Hygiene and Psychology. She joined our practice in 2012 after moving to Ardmore with her husband and three children. Kim loves that our office is like a family, working towards a common goal of helping children feel comfortable in the dental setting.
Kim's husband is a commercial airline pilot. Two out of her three adult children are in college and one has graduated from nursing school. With more free time and children grown, she plans to travel with a goal to hike all National Parks. She also breeds and raises Viszla dogs.
---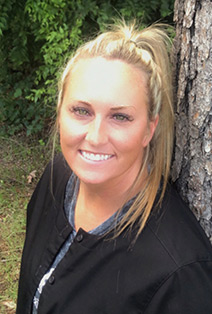 Lindsay
Certified Dental Assistant/ Public Relations
Lindsay earned her Associate of Arts degree at Oklahoma City Community College before joining the Pediatric Dental Associates dental team in 2007. A certified dental assistant, Lindsay is also in charge of marketing and public relations for the clinic, as well as our fun contests and giveaways to keep patients excited about coming to our office!
With her husband, two children, and many animals, Lindsay enjoys supporting OU Sooners Football and traveling with her family to Pensacola Beach, Florida, their favorite destination. Nothing beats family time around the fire pit.
---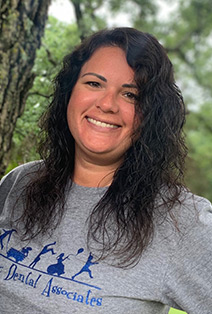 Lindsey
Certified Dental Assistant
After working at a dental clinic for six years, Lindsey joined our team in 2019. As a certified dental assistant, she is sure to help your child feel at ease at their appointment due to her fun personality. She loves helping our patients during treatment to make sure they have a wonderful experience.
Lindsey is married with three children. When she's not following her children's sports or school functions, she's raising registered black angus cattle!
---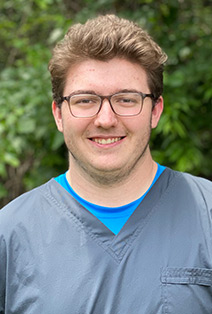 Sam
Certified Dental Assistant/ Sterilization
Sam joined the PDA team in 2020, taking every advantage to learn as much as he can from our experienced doctors and staff. He loves working with all of the kids and seeing the smiles on their faces after they are done with an appointment.
Sam is a sophomore at Oklahoma State University and plans to go into the dental field. He loves to play golf and spend time with his three dogs when he's at home.
---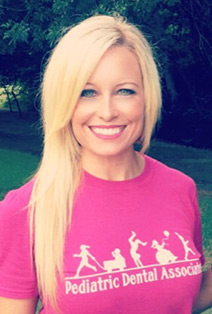 Stephanie
Certified Dental Assistant/ Inventory Manager
Stephanie has been a certified dental assistant for this clinic since 1998. In addition to chairside duties, she manages clinical inventory, working closely with dental vendors for new and improved products. Stephanie likes knowing that patients who have a fear of coming to the dentist trust her with their care. Seeing patients smile and happy when leaving is her best reward!
Stephanie loves spending time with her kids and bulldog, Mack. With a focus on fitness and health, she also enjoys working out at the gym, as well as traveling.